Kigen iSIM solutions combine unprecedented performance boost with 70% lower power consumption to unlock paper-thin connected devices to the power-efficient edge. But the real value, says Vincent Korstanje, will be in the trusted services they'll enable for device makers.
As we launched kigen.com I shared my reflections around what the future of SIM holds. Today, we announced that Kigen partners have enabled over 2 billion SIMs, and that leading chipset, modules and modem manufacturers are adopting Kigen's eSIM and iSIM solutions. This is an exciting moment to see these new waves of products adding to the choice that device makers need, to deliver trusted devices and robust services that will shape the experiences in many fast growing industries.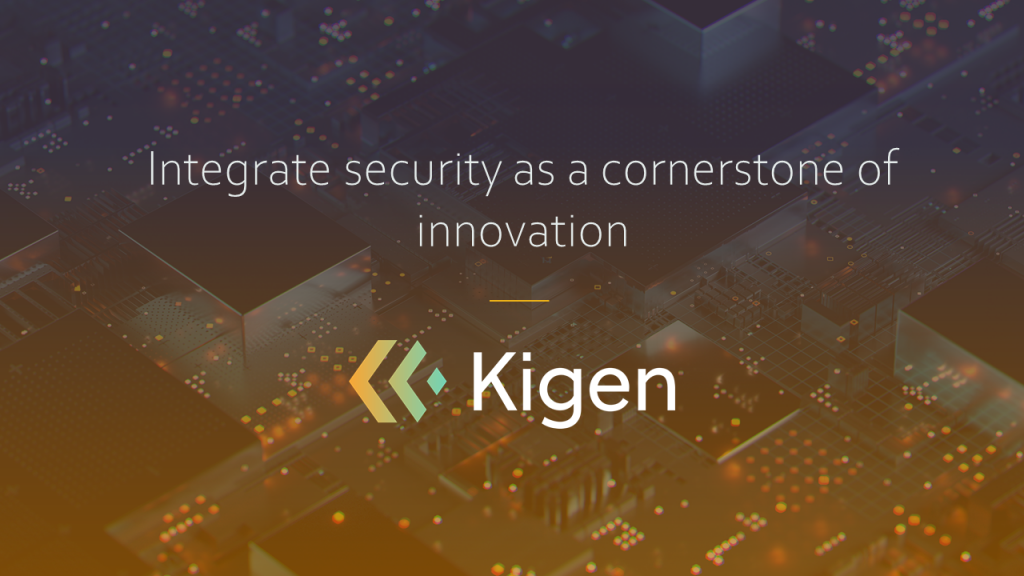 At Kigen, we are proud to help technology pioneers who are driving breakthroughs for their customers. Our approach to this is eSIM, and it's on-chip integrated form-factor called iSIM, which are perfect to be the key-, or identity-, store that is at the base of security for connected devices. The eSIM is a significant step up from the SIM, as it is a certificate-based security chain, from the production of the device to the software management service, that keeps its credentials up-to-date.
Democratizing trust for IoT
Digitalization is considered an essential cornerstone from which enterprises can realize new levels of efficiencies, not only related to lowering the cost of end services or applications but also for setting in motion the foundations to achieving long-term business continuity and sustainability goals.
From the thousands of businesses across six continents that our partners enable using our products, eSIM represents a tremendous opportunity for our customers. eSIM-enabled fleet management solutions which bring much greener ways of commuting, and more intelligent transport that delivers a better customer experience. To realize these solutions, every OEM needs to develop capabilities that would traditionally rival those of MVNOs – and as these lines blur, we need reliable and flexible approaches to eSIM, and the ability to bring strong partnerships. In fact, we believe that the only way to solve this is in partnership with the connected device industry at large. For this, we have been working with the GSMA to drive standards, and have been active at interworking test events, to ensure we can provide the end-customers with a seamless experience.
Newsletter Sign-up// – Light Gray Inline
Sign-up for our newsletter to receive the latest from Kigen.
"5G will drive a massive expansion in the number of things connected, heralding a new generation of billions of Internet of Things (IoT) devices. We have worked with Kigen to develop standards for eSIM and iSIM security capabilities. These standards will ensure "root of trust" end-to-end IoT reliability, in the same way that we have come to expect from the SIM for over 25 years."

Alex Sinclair, GSMA's Chief Technology Officer
Further, for our vision to become a reality, we see it imperative to make eSIM and iSIM technology affordable, and that they offer a more straightforward path to scaling connected devices for the brands that rely on them. Industries such as utilities, consumer retail, logistics and healthcare have established supply chains which move the ownership of the eSIM device to the OEM. iSIM allow device makers to integrate trust into their own manufacturing flow and serve fast growth markets. Today iSIM is allowing leading brands to address questions that are transformational for their sectors: for example,
How can retail use accurate, global visibility into stock and supply chain for more equitable and fair sourcing and improve accountability?
How can connected lifestyle brands do more to deliver unique and meaningful experiences that retain customers?
What does deeply integrated security offer for product innovation?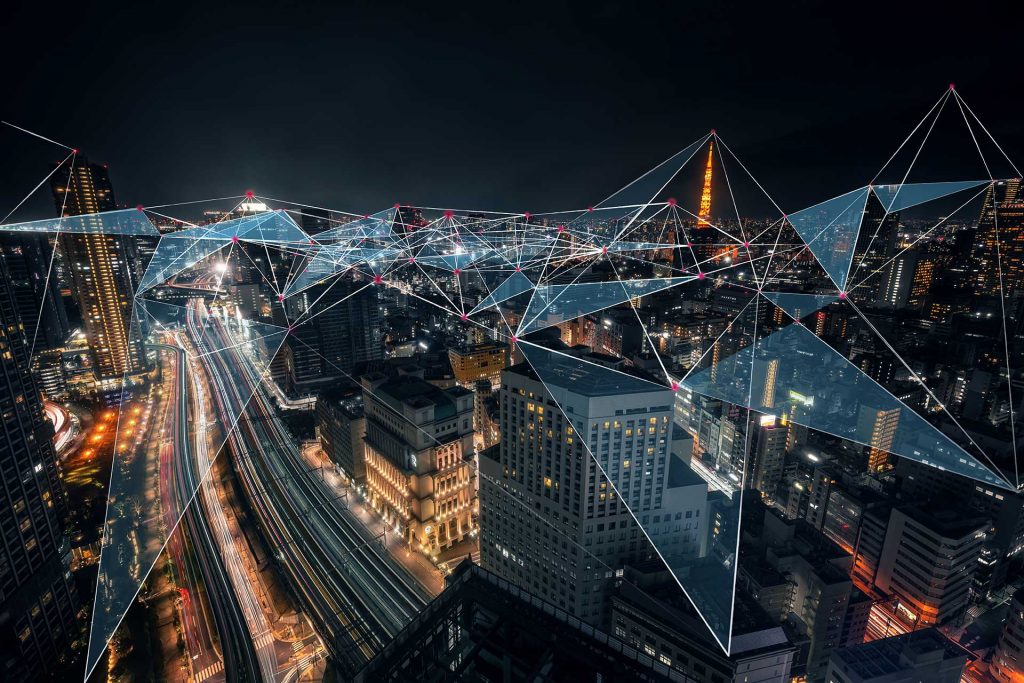 eSIM builds on strong security foundations of physical SIM
Coming out of the pandemic, under tighter economic pressures, brands need more straightforward ways to procure solutions that future-proof with the choice to overcome connectivity challenges, maintain lower costs for data-hungry IoT and serve more extended service contracts. While enterprise needs for IoT have been affirmed a longer-term growth, vendors may see existing contracts canceled or renegotiated due to market forces, and new ones have to be priced attractively. eSIM and iSIM offer a solution that can be leveraged to deliver enhanced security for devices with minimal additional investment.
As the pulse of mobile assets and insights on their conditions becomes an increasingly critical lifeline for businesses to manage business continuity and customer needs, eUICC brings the potential to diversify manufacturing whilst preserving security. Kigen's flexible approach allows MVNOs and connectivity partners to accelerate ecosystems that help brands navigate challenges of intermittent or limited connectivity that are unmet by roaming solutions today.
Kigen believes that choices in rightsizing remote manageability need not compromise security.
"As the world's leading independent IoT connectivity provider, KORE is leveraging the Kigen RSP multi-tenant platform to provide greater flexibility and maximize the lifecycle of cellular IoT deployments in areas such as smart metering and industrial monitoring. Kigen's flexible and highly configurable approach allows us to rapidly offer solutions that adapt to customer needs."

Romil Bahl, President and CEO, KORE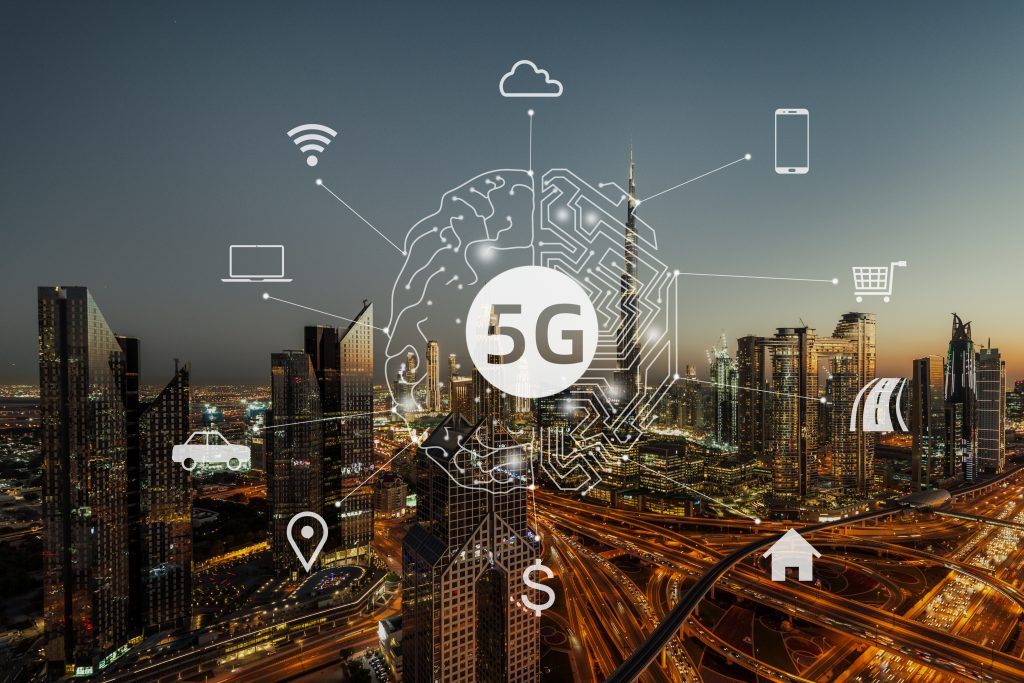 iSIM scales across the board
As the IoT intersects with AI advancements and the rollout of 5G, more on-device intelligence means that smaller, cost-sensitive devices can be smarter and more capable while benefiting from greater privacy and reliability due to less reliance on the cloud or internet. By delivering out-of-the-box integrated security on devices designed securely from the ground up, Kigen reduces silicon and development costs and speeding up time to market for product manufacturers looking to enhance capabilities on-device efficiently.
Launched in 2017 with Vodafone Business, Sony Altair Semiconductor, Murata Electronics, Kigen's iSIM OS sees greater adoption with a growing ecosystem.
iSIM technology is enabling ambitious brands to accelerate new use cases and capture new revenue opportunities, especially for Cloud Security, Industrial Automation, Smart Energy, and Light Electric Vehicles among others that increasingly need to support demands of energy efficiency and as incorporate edge compute and AI processing.
"To support the transformative applications that embedded AI and ML will enable for smart city infrastructure, healthcare and IoT endpoints, the devices powering those applications need to be built from ground up with high functional integration, deep security and ubiquitous cellular connectivity. Kigen's iSIM is a key enabler to deliver power-efficient edge computing solutions that scale across constrained to computing-intensive applications."

Reza Kazerounian, President and Co-Founder, Alif Semiconductor
Kigen's iSIM OS extends the same small code-size and power efficiency advantages over to the smallest size and power envelope with a flexible approach – critical to meeting the requirements of fast scaling IoT markets.
In partnership with Kigen, Sequans is bringing a standards-based iSIM solution into its next generation of ultra-low power Monarch 2 LPWAN chipsets and modules. Sequans is offering the first fully EAL5+ compliant cellular solution in the market today that meets GSMA requirements. Sequans and Kigen have set up a global supply chain for secure manufacturing that is suited to serve fast-growth markets with high demands on privacy, security, low power, and long battery life such as e-health, smart metering, smart tags and asset tracking.

Georges Karam, CEO, Sequans Communications
Where specific requirements of IoT call for lower power and costs, silicon/chipset vendors ecosystem is turning to the adoption of iUICC to allow seamless migration for existing customers for software and architecture re-use while leveraging growing availability of LPWAN global connectivity.
Qualcomm Technologies supports the concept of integrated SIM as a means to reduce the cellular device cost in a manner that satisfies the security requirements of the cellular network owner. We have been collaborating with Kigen to enable the Kigen iSIM OS to leverage the low power and integrated security advantages of our widely adopted Qualcomm® 9205 LTE Modem.

Asaf Shen, senior director, product management, Qualcomm Technologies, Inc.
This is a major milestone for Kigen's ecosystem as we join forces to serve fast growing use-cases customers need.
Over to you, device makers
I'm proud of the growing support through which security and trust embedded into future IoT devices become a fundamental enabler for impactful innovation.
Learn more about our solutions for device makers, OEMs, and module manufacturers here.
---