---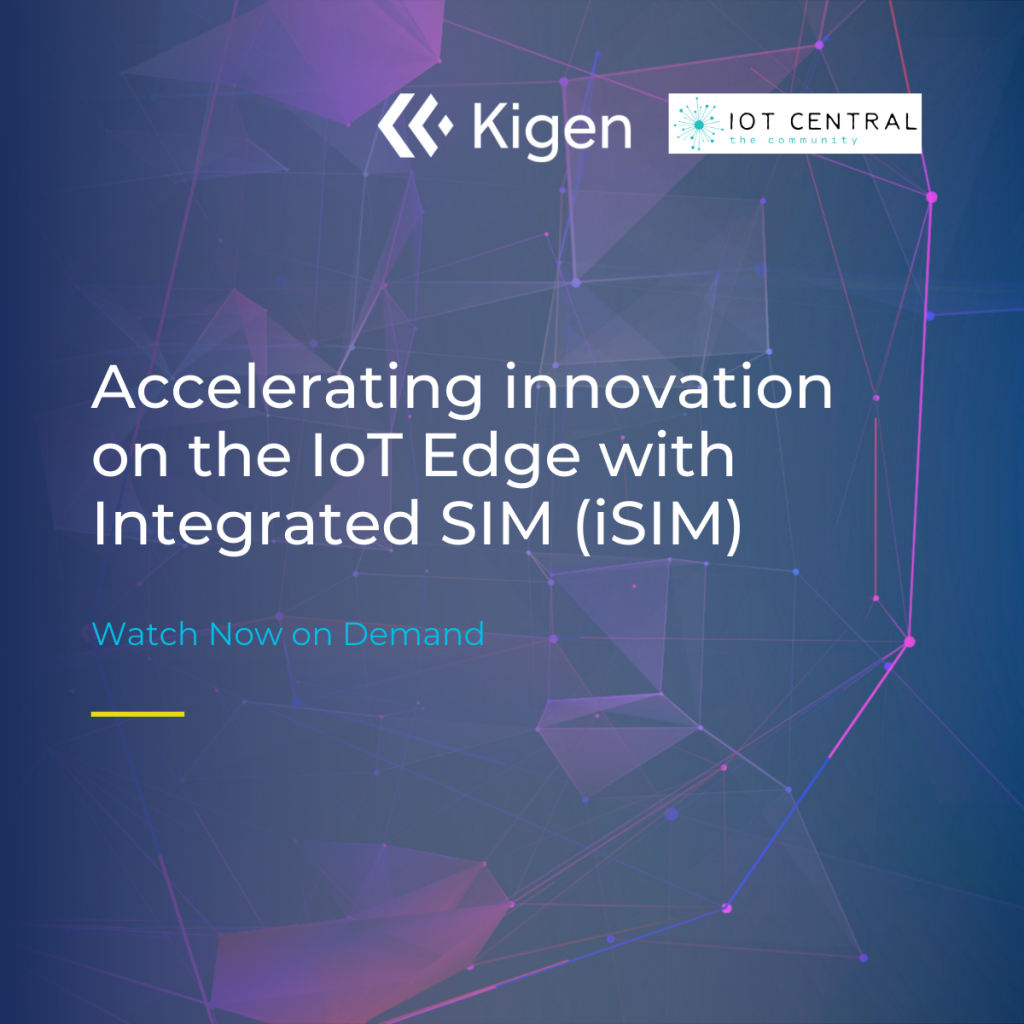 Towards secure, intelligent IoT edge future
This webinar explores the latest trends and developments shaping secure, intelligent edge future and highlights the latest opportunities enabled by iSIM technology, with our guest speakers.
Supporting partners:
Webinar Overview:
Cellular IoT is changing. Integrating security at the smallest levels of a device with the integrated iSIM is a reality now and opening new paradigms of endpoint innovation. Manufacturers and businesses can now quickly move and innovate from concept to finished product while leveraging the latest in ML and AI combined with global connectivity.
Join Kigen, 451 Research, Flex and Edge Impulse at IoT Central Community.
Speakers:
Loic Bonvarlet, VP Product and Marketing at Kigen
Jan Jongboom, CTO and Co-founder at Edge Impulse
Juan Nogueira-Nine, Senior Director, Connectivity, Global Technology Team at Flex
Brian Partridge, Research Director for Infrastructure and Cloud Technologies at 451 Research
Key Takeaways:
Learn how to navigate through the choices across SIM, eSIM and iSIM and what's best for your product
See quickstart tools and cool demos that can move you from concept to product
Experience the supercharge potential of TinyML and iSIM
Get your questions answered by our expert panel