GSMA Intelligence Radar: eSIM to drive digitalisation growth post-pandemic
---
Key Insights
GSMA Intelligence is the definitive source of global mobile operator data, analysis and forecasts, and is relied on by leading operators, vendors, regulators, financial institutions and third-party industry players, to support strategic decision-making and long- term investment planning. The much anticipated 2022 GSMA Intelligence Radar strips away the short-term implications of economic and political instability, and looks at the technology enablers that will drive the broader trend of digitisation.
A nexus of technologies will drive the story forward, including eSIM. eSIM adoption in IoT vertical use cases is growing.
Who should read this Radar report?
Dig into this report, if you are
An enterprise using eSIM in your IoT deployment or digitalisation
An OEM building eSIM based solution and looking for eSIM with AT&T, Vodafone, Softbank, Verizon, Telstra, Telefonica, BT/EE, Singtel, KDDI or China Mobile.
An operator wanting to work with Kigen secure eSIM OS and solutions, including Remote SIM Provisioning (RSP)
98% of companies surveyed indicated that digital transformation is key to their future strategy with half reporting that the pandemic accelerated existing plans.

GSMA Intelligence, Radar (2022)
Register to download the full copy of the GSMA Intelligence Radar report.
Download GSMA Intelligence Radar 2022 report
Sign up to download how, what and why of eSIM as a growth driver for IoT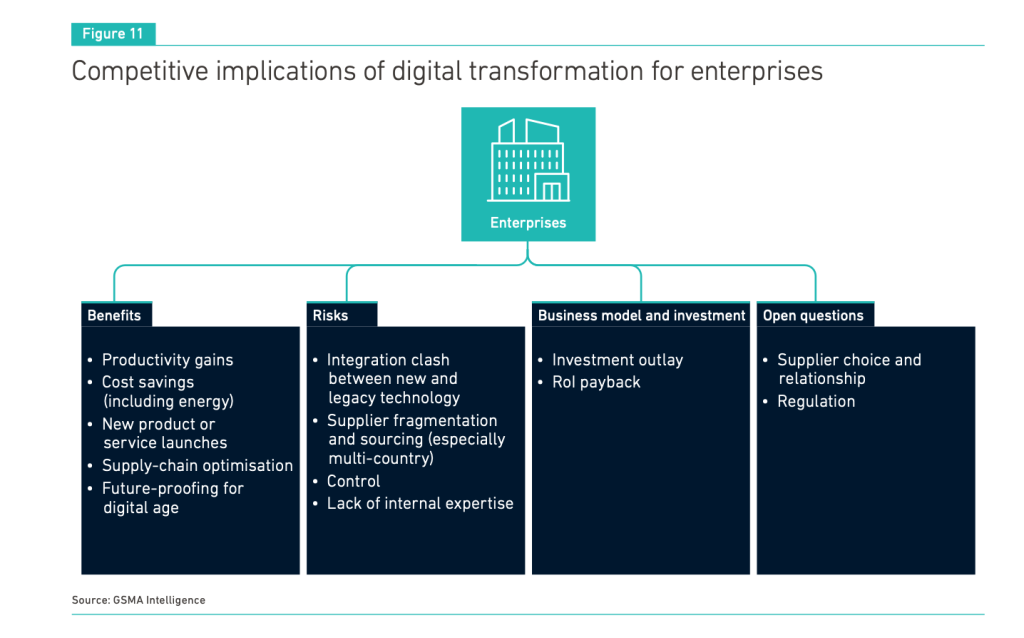 Supporting eSIM adoption for success of enterprise IoT deployments
The GSMA Intelligence Radar report highlights that many businesses lack the internal expertise and know-how- even in the CTO and CTIO offices – to adequately assess what solutions would best fit their (IoT) objectives, which then carries into supplier selection and ongoing evalution.
Kigen is an eSIM specialist, and one of the fastest-moving players in eSIM enablement. Kigen has seen over 350% increase in the adoption of Kigen eSIM OS. Jointly with our partners, we have expertise in SIM, eSIM and iSIM, and Remote SIM Provisioning (RSP) to help you deliver your cellular IoT product and digitalisation outcomes.