---
Kigen had another great year unleashing the potential for commercially available iSIM solutions and trusted data at the largest and most influential connectivity event in the world, MWC Barcelona, hosted by GSMA in Spain.
MWC Barcelona is the world's largest and most influential connectivity event, bringing all three vital forces for the industry together: technology, community and commerce. This year our globally spread team made there way from 8 different countries to be present at the show.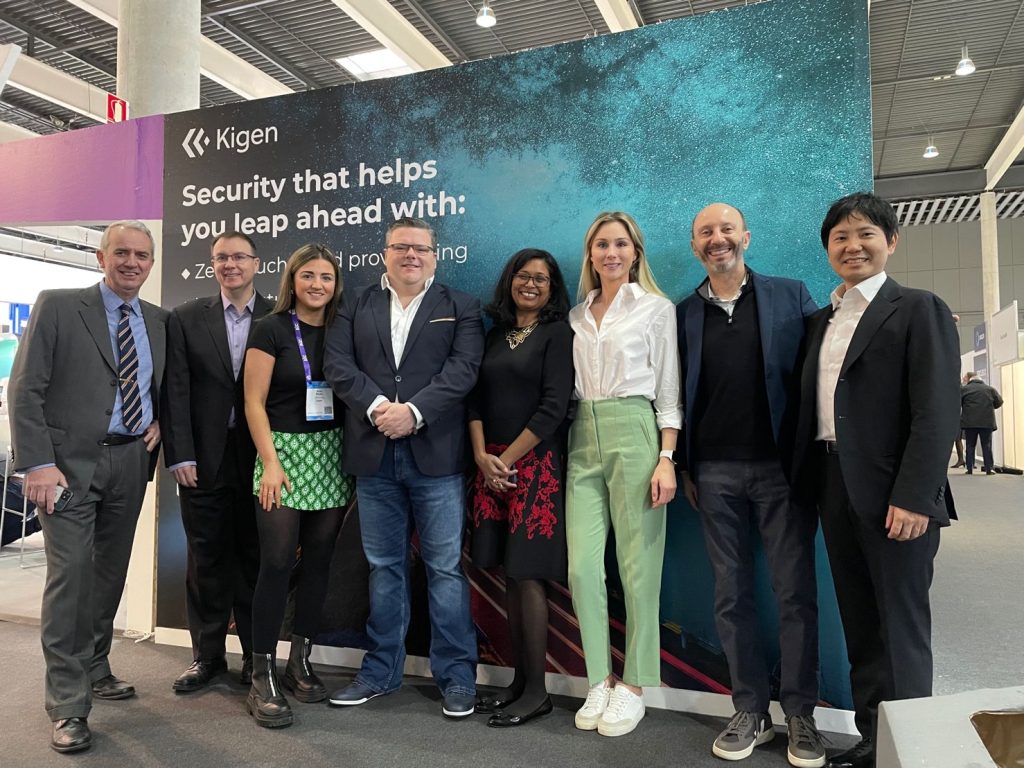 Key Highlights
Motorola Mobility Defy Satellite Link by Bullitt Group which was announced and won a GLOMO award at this year's MWC. This was enabled by Kigen eSIM OS.
Kigen and Skylo are working to bring satellite connectivity to cellular convergence to expand 5G IoT with adoption by leading brands and leading rugged tech device maker Bullitt
5G IoT Summit
As an associate member of the GSMA and committed contributor to the development of GSMA Standards around eUICC/eSIM and ieUICC or iSIM technologies and IoT SAFE for chip-to-cloud security for trusted data, Kigen recognizes that the connections and conversations at MWC'23 will forge new opportunities.
Kigen was proud to support the GSMA team to convene the 2023 edition of the 5G IoT Summit. Kigen welcomed partner Skylo on stage to help discuss our recent colloboration, which is making satellite connectivity integration frictionless for device makers, leveraging Kigen's leadership in next-generation SIM technology with eSIM.
Speakers
Loic Bonvarlet, VP Product and Marketing, Kigen
Andrew Nuttall, CTO & Co-founder, Skylo