February 27- March 02, 2023 Barcelona, Spain
---
Meet Kigen at the largest and most influential connectivity event in the world, MWC Barcelona, hosted by GSMA in Spain in 2023 to unleash the potential for commercially available iSIM solutions and trusted data.
MWC Barcelona is the world's largest and most influential connectivity event, bringing all three vital forces for the industry together: technology, community and commerce.
Supercharging by securing the world's identity
In this fast moving landscape, for the connectivity industry to accelerate and increase velocity – trust and security are vital. Find how to unleash the potential of iSIM technology with the world's most trusted and leading module and chipset providers. See latest products, build new opportunities and accelerate with trusted data services.
Join us at the 5G IoT Summit
As an associate member of the GSMA and committed contributor to the development of GSMA Standards around eUICC/eSIM and ieUICC or iSIM technologies and IoT SAFE for chip-to-cloud security for trusted data, Kigen recognizes that the connections and conversations at MWC'23 will forge new opportunities. Kigen is proud to support the GSMA team to convene the 2023 edition of the 5G IoT Summit.
Wednesday 1 March | Hall 7, Theatre 6 | 13:00-15:00 (CET)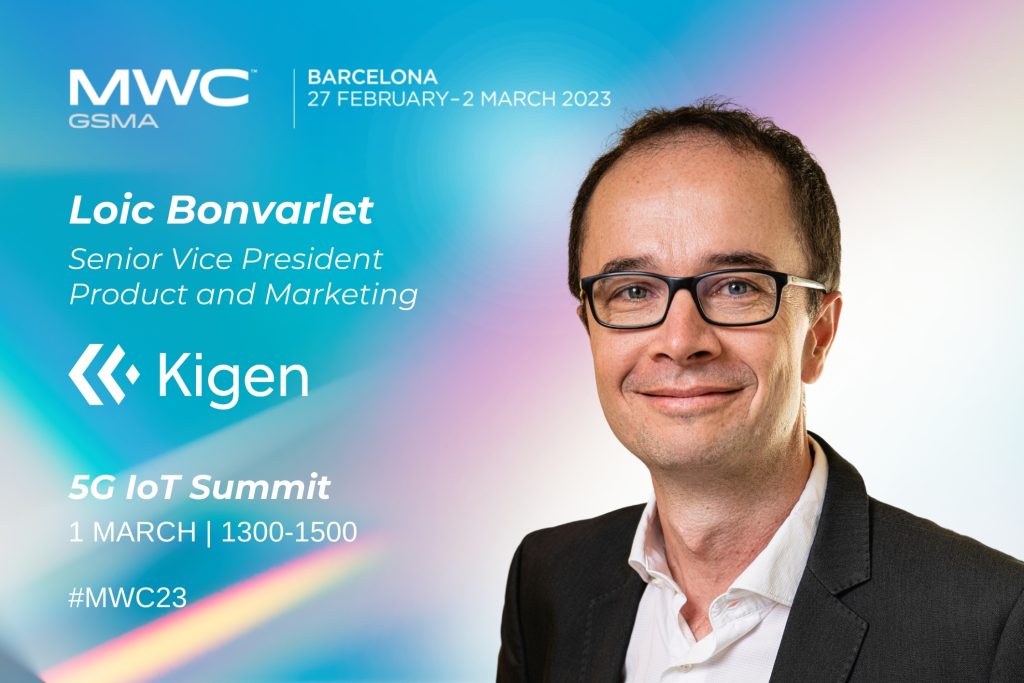 Whether you are exploring 'what is an eSIM?' or looking to enhance existing relationships with major carriers to enrol your IoT devices, Kigen's team of experts can support your decisions at all stages.