Kigen welcomes SORACOM's announcement of world-wide iSIM commercial availability with iSIM compatible modules in partnership with Sony Semiconductor Israel, Murata, and Quectel.
2023 Kigen Partnership News – iSIM
August 02, 2023
Today, Soracom, Inc., a global provider of advanced Internet of Things (IoT) connectivity, announced an expanded partnership to support the commercial deployment of next-generation iSIM (Integrated Subscriber Identity Module) for Soracom customers worldwide. In June 2021, Soracom announced the completion of a joint iSIM Proof of Concept in collaboration with Sony Semiconductor Israel Ltd, a leading cellular IoT chipset provider, and Kigen, a global leader in secure authentication for cellular IoT devices. Today's announcement expands this collaboration to include new iSIM-compatible modules from Quectel and Murata.
iSIM technology offers significant advantages over existing SIM and eSIM technology, including reduced physical size, simplified circuitry, minimal board footprint, improved processing capacity, greater energy savings, higher security, lower cost and simplified commercial distribution. The iSIM standard integrates communication modules, SIM and eSIM functions into a single System-on-Chip (SoC) device and offers a hardware-secured area within the chip for optimal data integrity.
---
"We are pleased to make iSIM technology available commercially and appreciate the opportunity to collaborate with global technology leaders to help accelerate this development," said Ken Tamagawa, CEO and Co-founder for Soracom. "iSIM technology matches perfectly with Soracom's Subscription Containers feature, which lets users download new profiles over the air as needed. iSIM represents the future of SIM technology, and this collaboration puts our customers at the leading edge of IoT development."
---
"iSIM technology is a game changer for anyone who wants to secure data originating from connected devices whether it's for delivering unique customer experiences or for AI solutions," said Vincent Korstanje, CEO of Kigen. "The commercial availability of iSIM on Soracom's network is the result of extensive collaborative testing of the Kigen iSIM OS using the market-leading modules and chipsets."
---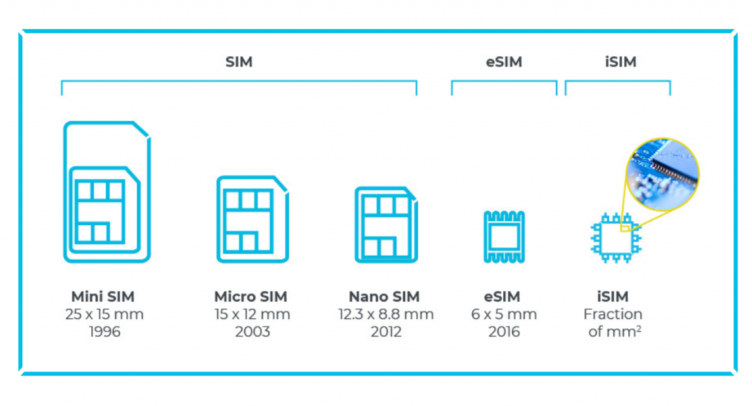 SORACOM has established itself as a supplier to the world's most innovative developers, SMBs, and SMEs to help them accelerate IoT deployment wherever they need to do business, minimize risk, and ensure successful, scalable IoT rollouts. The company offers commitment-free, pay-per-use connectivity services featuring speed to market, cloud-native integration, and secure bootstrapping capabilities.
Soracom announced connecting five million IoT devices in late 2022. The rapid growth—up from the 4 million that Soracom announced in January 2022—is being driven by strong uptake of IoT devices in energy/oil & gas, payments/point-of-sale (POS), healthcare, consumer electronics, and agriculture, among other industries.
---
Newsletter Sign-up// – Light Gray Inline
Sign-up for our newsletter to receive the latest from Kigen.
---
Availability
Interested customers can get detailed pricing, availability, and timing information directly from SORACOM.
---
A prior June announcement for availability in the Japanese market (opens in Japanese language) can be found here.
To read the most recent announcement in full, please view here